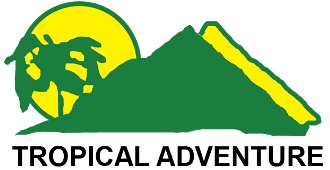 Tropical Adventure Tours & Travel Sdn Bhd was incorporated in 1985 to provide specialized tourism services for adventure travelers, and logistic support for science research expeditions. Over the years the company's operation has expanded all over Malaysia.
Tropical Adventure is a local ground operator in Borneo that provides top quality excursions into the interior of Borneo, with all the advantages of a properly managed tour operator. We have well trained Tour Leaders and Guides who knows the destinations very well. We also provide international sales support, including coordinations of itineraries and provide a one stop booking service centre.
Tropical Adventure have played its' key role in boosting the local domestic Tourism sector and incorporates creativity planning on Tours programs. We have been selected and recognized by the Malaysian Tourism Board with awards in Three (3) categories, such as Best Tour Operator Award, Best Guide Award, and best Tour Program Award.
With professional staffs (Local Guides and Travel Planners), vast experiences in the travel sector, Tropical Adventure was approached and have worked with few European wholesales Tour Operators like Djoser Holland, Wikinger resien, Sawadee etc.
Why should you book with us?

Local Tour Operator
We are the appointed ground operator for major wholesalers around the world, and all our tour leaders are local people who knows the destinations very well and are able to speak a few languages. They are well trained and experienced as tour leader.

Amazing Adventures
We are proud to say we can provide you 1st hand information the local destinations and cultures. Our Tour leaders are brought up in longhouses and their knowledge on the culture and jungle are instrumental in providing you with an unforgettable experience.

Travelling Responsibly
Our tours run in a small group with efficient tour leaders who can organize last minute logistic support if something goes wrong. Every trip is run by our own team of staffs, guides, drivers, boatmen, and cooks etc. A tightly managed team means we can provide you the best out of the best.