MULU – 60 MILLION YEARS IN THE MAKING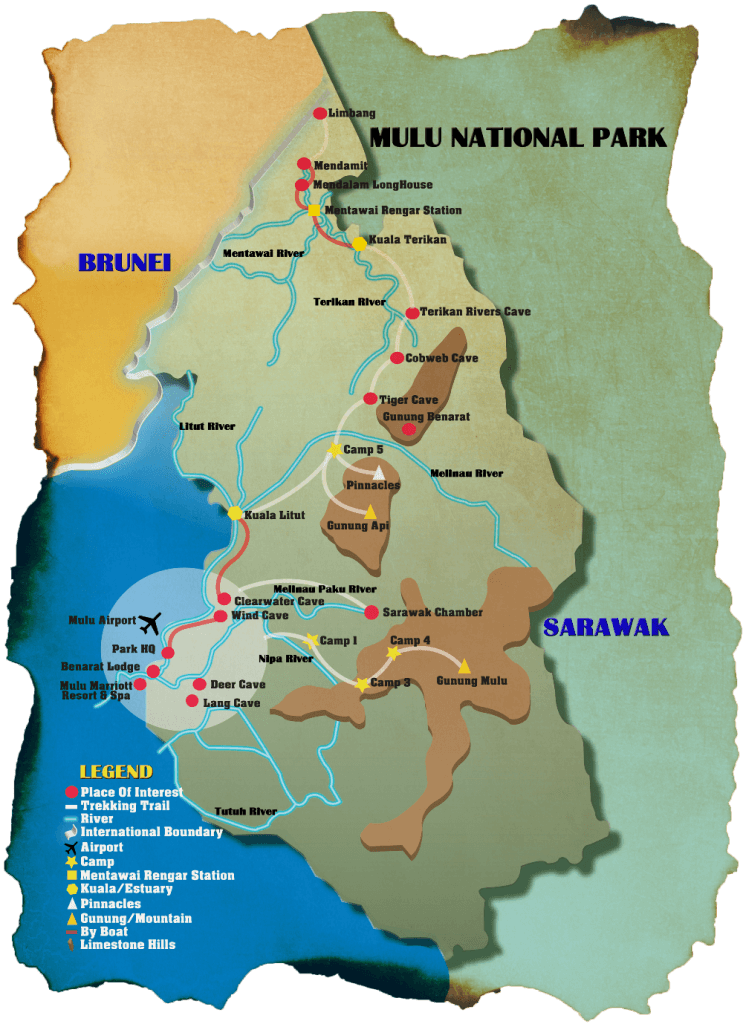 The magic of Mulu National Park started over 40 million years ago that began deep under the sea.
In 1978, the mystery and magic of Borneo has lured the Royal Geographical Society to launch probably one of the biggest multi- disciplinary expeditions ever to Mulu. The magic caught on and in 2000, Mulu was declared an iconic UNESCO World Heritage Area, at 55,000 hectares, the biggest National Park in Sarawak.
The stories of the sandstone summit of Mulu peak are even older – 60 million years old. The massive limestone formation, formed deep under the sea, was uplifted to form the landscapes of Mulu, eg. the peaks of Api, Benarat and Buddha. The gigantic caves are the reason for the UNESCO Heritage Site!
Gunung Mulu National Park qualifies for all four of the World Heritage criteria. They are Superlative beauty – mountains, combined with huge river systems, a tropical rainforest and huge caves. The earth's history and geo features are evident in the gigantic caves and the Pinnacles.
The 4 main caves that visitors will be visiting are the Deer and Lang Cave, Wind Cave and Clearwater Caves and then climbing the Pinnacles eventually. We will also be visiting the Penan Settlement and support the community and buy some of their handicraft to support their livelihood.
Lang Cave
Lang Cave is one of the smallest caves in the park. It was named after a guide who led a research expedition in the 1970s. Though small in size, the stalactites and stalagmites are representative of the very best limestone formations in the Mulu cave system. There's all sorts of shapes and sizes among the thousands of stalactites / stalagmites.
Deer Cave
The Deer Cave is over 2km long and 174m high . It was the world's largest cave passage open to the public, until the discovery of another cave in Vietnam . The cave was named by the local Penan and Berawan people as Deer Cave because deer used to shelter within the cave and lick the salt-bearing rocks. The main chamber is 174 meters wide and 122 meters high; natural light still reaches this first cavern, and you also get glimpses of the rainforest outside.
Wind Cave
Wind Cave is named for the cool breezes blowing through it because it is part of the massive Clearwater Cave system. One of the larger chambers within Wind Cave is dubbed King's Room, with huge columns of stone including stalactites, stalagmites, flowrocks, helitites and rock corals on both the ceiling and the floor.
Clearwater Cave
Clearwater Cave held the title of the longest cave system in Southeast Asia until the late 1980s, with a length of approximately 51km explored between 1978 and 1988. Since then, further expeditions have expanded the total (known) length to 222.09km, making Clearwater the largest interconnected cave system in the world by volume and the 8th longest cave in the world.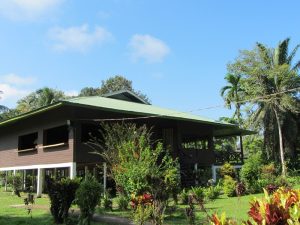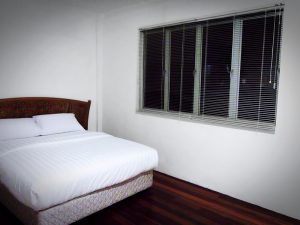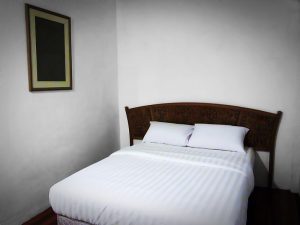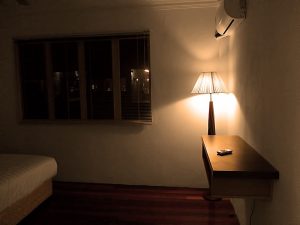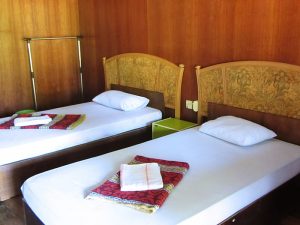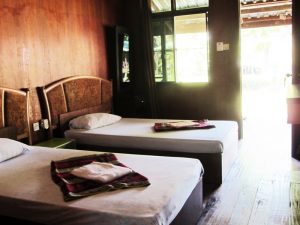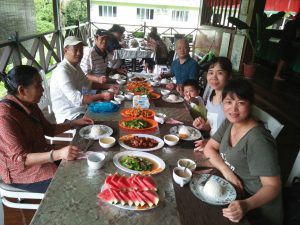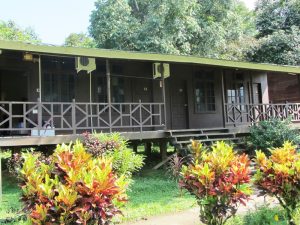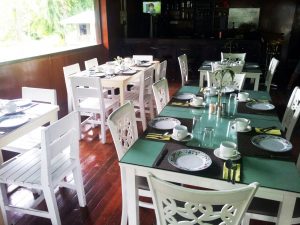 Benarat Lodge located just by the river bank of Melinau River is a 2 star accommodation in Mulu National Park. It boasts of 30 rooms and half of which are air-conditioned and the other half with fan room. All the rooms come with private bathroom. Daily breakfasts and airport pickup/ send off is included when you stay at Benarat Lodge. Benarat Lodge is in midst of building a 32 feet swimming pool to allow you to calm your mind accompanied by the sound of birds singing as you swim a few laps in the swimming pool after a tiring day trekking the UNESCO Heritage Sites.
Accommodation is offered at Park Headquarters and includes a set breakfast. All linen is provided in the rooms, if you are staying at Camp 5 bring your own towel, sleeping sheet or bag and food. 
Various types of accommodation are available at Mulu Park. There are about 30 rooms available at Mulu Park. They are Deluxe Garden Bungalows, Standard Longhouses I and II, Longhouse I and II Family Suite at Park Head Quarters, and Rainforest Lodge.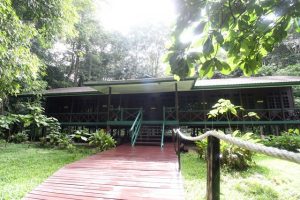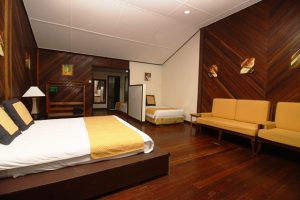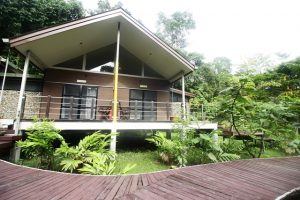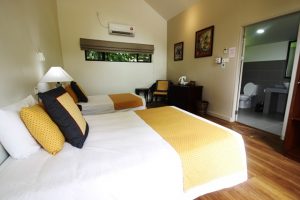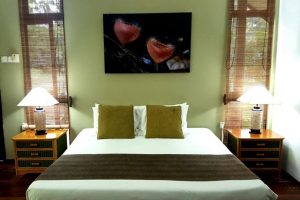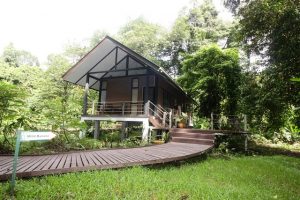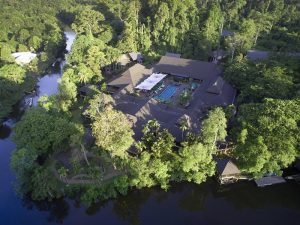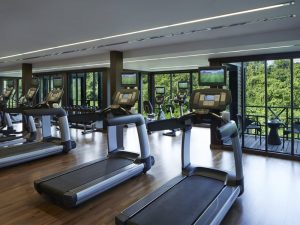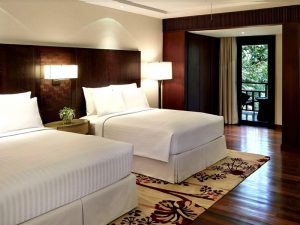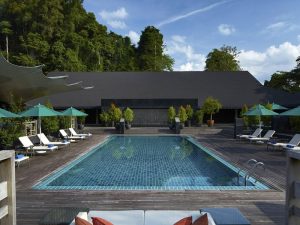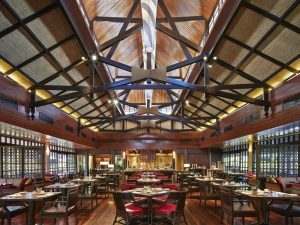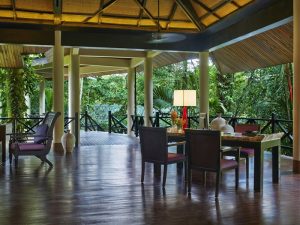 Mulu Marriott Resort & Spa
For those wanting some luxury while being in the midst of a lush tropical rainforest serenity, then Mulu Marriott Resort is the best option there is there. 
Wake each morning in a luxurious room suspended on a walkway set in the forest, newly refurbished with Wi-Fi, satellite TV and upscale amenities. After an al fresco breakfast, discover Mulu National Park's collection of rare birds, wildlife and exotic plants and the world-famous Mulu Caves. Then relax in our Balinese-style spa, outdoor pool or on your private balcony overlooking the rainforest or the scenic Melinau River.
Camp 5 has 5 bedrooms built on raised timber platforms with a roof and half walls. If you are doing the Pinnacles Climb or the Headhunter Trail Tour, then you will need to stay at least 1-2 nites here.
Only sleeping mats are provided. Mosquitoe net, blanket, sheet and towel can be rented from Park HQ. There are no hot shower at Camp 5. Your tour guide will bring your food stuff to Camp 5 to be cooked at the kitchen at Camp 5. Free filtered or boiled drinking water are available to refill your bottles. There are no cell phone reception at Camp 5. Camp 5 is located beside a clear stream Camp 5 is an ideal place to swim and relax after your walk.
If you choose not to climb after overnight at Camp 5, you may also ask about the walking trails to Kerangas Forest or the Melinau Gorge. There are guided tours available but advance booking is required and subject to Park Guide availability.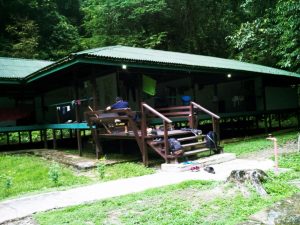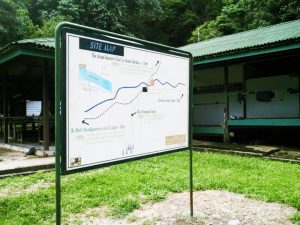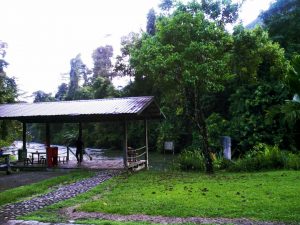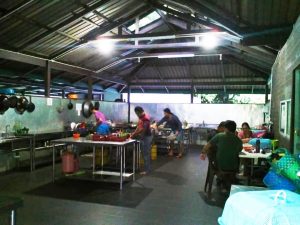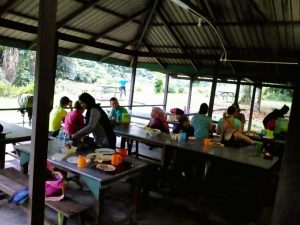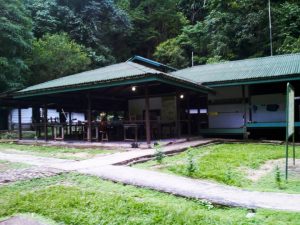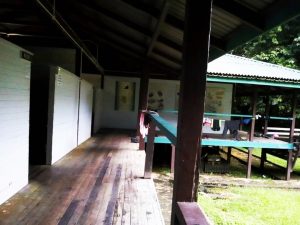 We had trip to Mulu for 4D3N on Oct 2019 , it was already rainy season but we really enjoyed the whole itinerary arranged for us. The trip was well-organized, lots of beautiful places with enough time to enjoy, we did not feel rushed like how tour normally operates.
Fantastic Travel Agent - Tropical Adventure Tours & Travel in Miri, Sarawak. A group of 6 of us made this trip to Miri & Mulu Caves from 15 to 18 March, 2019. We stayed at a fantastic resort Marriott. It has all the creature comforts in the middle of a rainforest - its amazing.
First of all, I'd like to thank you for the wonderful trip that I had in Malaysia. Your tour was superb. Simple food at the lodge but very good. Friendly staff, very good guide (Mariah and Endy), caring staff at the lodge when I was a little bit ill due the hot weather.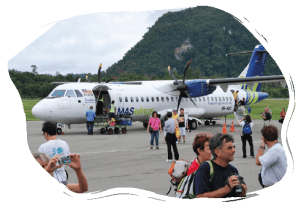 Day 1: Arrive in Mulu - Deer & Lang's Caves (L, D)
Depart on MASwings flight to Mulu. Meet the guide and transfer to your accommodation for check in (for morning arrival only). Proceed by van to Park HQ. Visit Deer Cave and Lang's Cave. Watch Bats Exodus in the evening. Return to Park HQ and transfer your accommodation for dinner and overnight. (**Lunch, Dinner)
Day 2: Wind & Clearwater Caves - Camp 5 (B, L, D)
Breakfast. Depart by longboat to the source of Clearwater River. Stop by at Batu Bungan Penan Settlement. Visit Wind Cave and Clearwater Cave. Picnic lunch. Go by boat to Long Litut, then walk through forest to Park hut. Overnight at Camp 5 (Breakfast, Lunch, Dinner)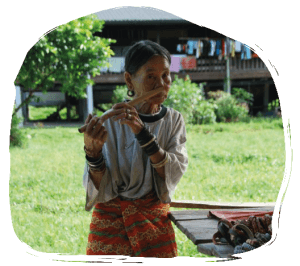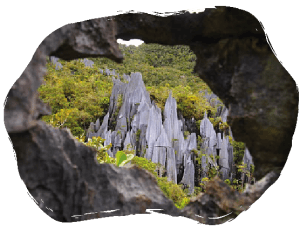 Day 3: Climb Pinnacles - Camp 5 (B, L, D)
Early breakfast. Climb over 1000m up the steep path to a viewpoint overlooking the Pinnacles (the steepest sections have aluminum ladders for safety). Return to Camp 5 for another overnight stay. (Breakfast, Lunch, Dinner)
Day 4: After breakfasts, this morning we return on foot to Long Lutut and by boat down the Melinau River to Mulu airport for your flight departure. (Breakfast)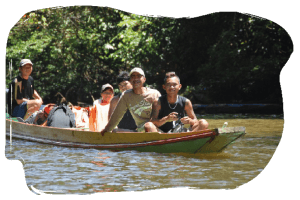 Domestic return air ticket, 1 night selected hotel / 2 nights Camp 5 / Meals (3B/3L/3D), Excursion 4-Show Caves of Mulu/Climbing Gunung Api – Pinnacles with Nature tour guide, Boat fee, entry permit and entrance fees
Guide Tipping RM 50 per pax per tour, Travel insurance, Personal items
NB: Price quoted is for Miri – Mulu – Miri flight. Different fare applies for Kuching / Kota Kinabalu departure
THINGS TO BRING FOR YOUR TRIP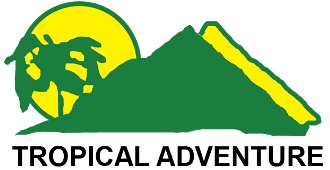 Tropical Adventure Tours & Travel Sdn Bhd
Lot 906, No 12, Ground Floor, Soon Hup Tower Shopping Complex,
Jln Merbau, 98000 Miri, Sarawak
Email: info[@]BorneoTropicalAdventures.com
24 hrs hotline: + 60 16 886 3304 / +60 85 419 337 (GMT+8) (Off)
KKKP License: 1251     MATTA No: MA1164     MITA No: A 1122